First Year Program Members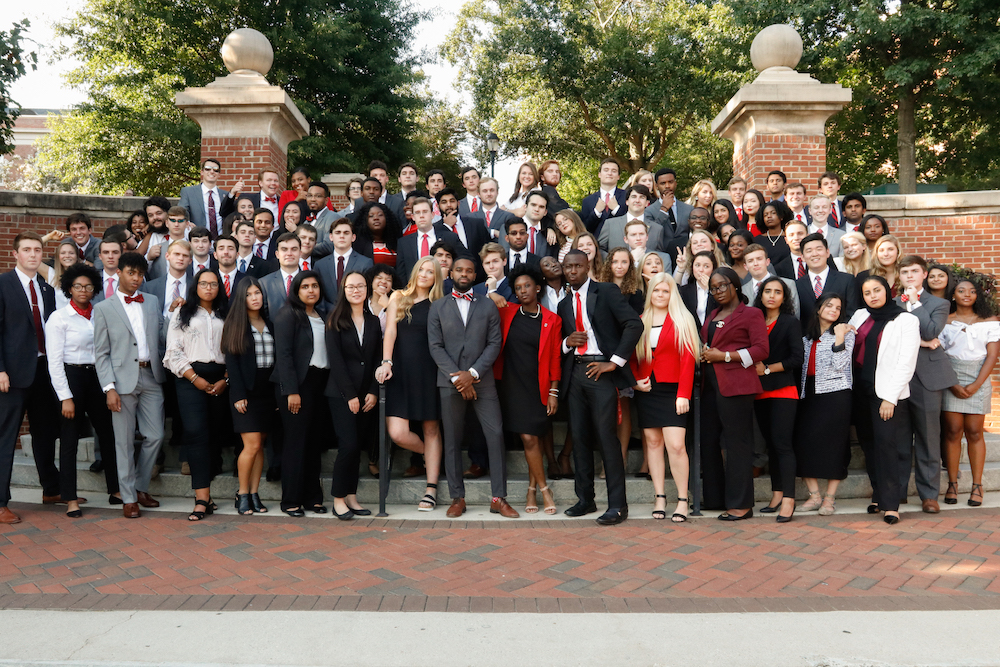 Incoming first-year students at the University of Georgia have a unique opportunity to get involved with Student Government Association from the start. SGA's First-Year Programs (FYP) are three groups of driven, diverse, and dedicated students who work to make a real impact on the campus and enhance the first-year experience. Each program is led by accomplished UGA upperclass students who serve as directors and mentors throughout the year. Students have the opportunity to build community through meeting new people while learning their strengths and becoming a more confident and passionate leader. In addition to their contributions to the Student Government Association, members also complete a core curriculum designed enhance their own personal first-year experience that includes topics on transition into the institution, academic success, leadership and involvement, campus traditions, inclusion, and resume-building and career preparation. FYP alumni also go on to fill leadership roles in various student organization across campus, and projects accomplished by members of First-Year Programs continue to affect UGA for years to come.
SGA's First-Year Programs applications for the 2022-2023 academic year are NOW OPEN! Find the application here or under the Student Government Association page on the Involvement Network.