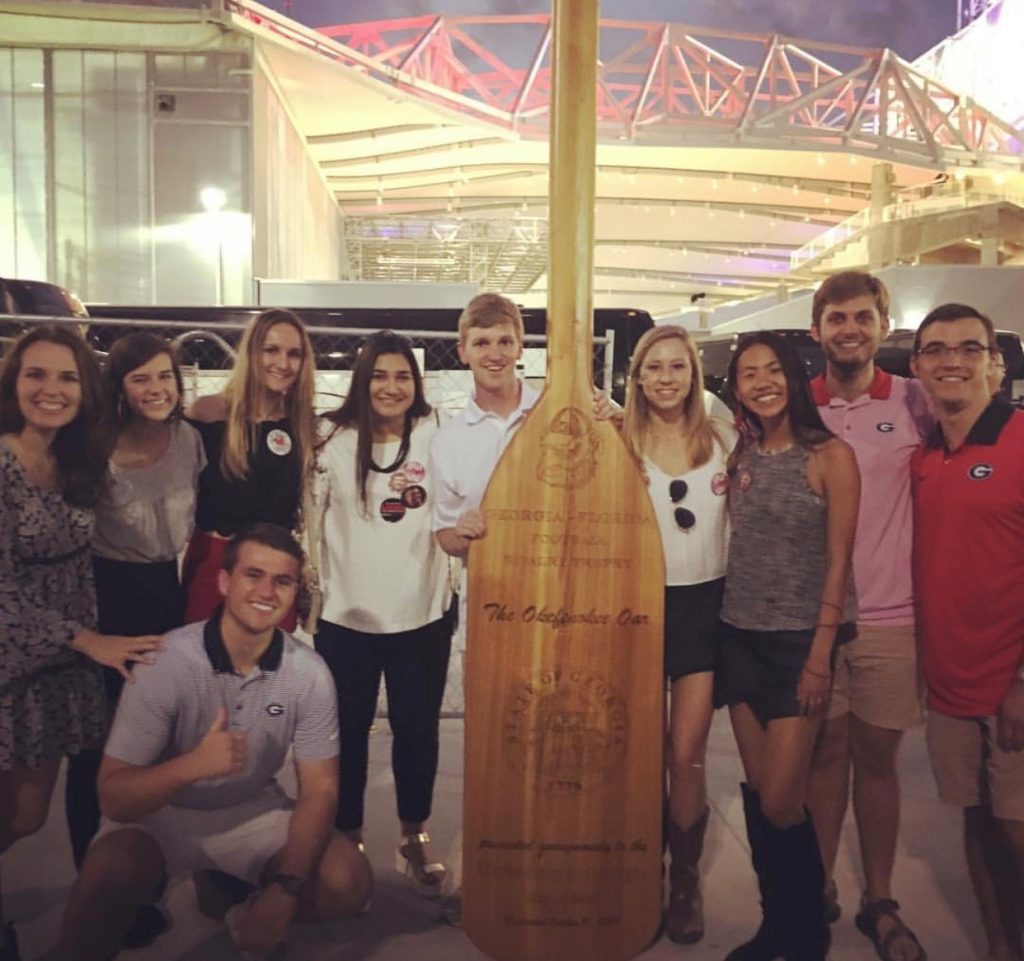 The Okefenokee Oar was carved from a 1,000-year-old tree in the Okefenokee Swamp and is awarded to the winning school of the annual Georgia-Florida game.
The Georgia-Auburn football rivalry may be known as the Deep South's oldest rivalry, but the Georgia-Florida football rivalry is certainly students' favorite.  Historically, settlers from Georgia and Florida disputed ownership of the Okefenokee Swamp region, so the oar represents the earliest roots of the rivalry.  As students at the University of Georgia, it is our duty, our responsibility to 'commit to the G' and, equally important, commit to the oar.
While Georgia has won 49 of the past 90 games, the competition is fierce as ever.  The Okefenokee Oar is more than a wooden trophy — it is a testament to the Bulldawg Nation, to every individual whose blood bleeds red and black and to every student proud to call the University of Georgia home.