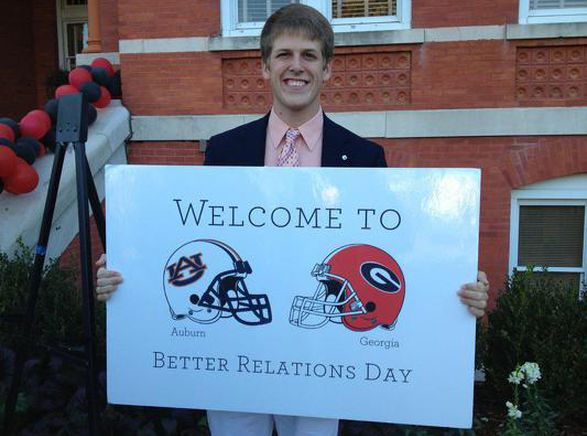 Each year, representatives from Student Government Associations of the University of Georgia and Auburn University meet to build and promote positive relationships between the two institutions, both on and off the field. 
2019 schedule will be posted here.
Better Relations Day was an initiative that started in 1948 between Auburn University and The University of Alabama to encourage a more cooperative relationship between both schools despite their spirited athletic rivalry. The exchange of traditions and information has been a monumential means of increasing good feeling between insitutions. 
Since it's expansion to the University of Georgia, Better Relations Day has come to encompass a new spirit. Student Governments from both schools come together not only to learn about each other but also learn from each other. Improving the quality of UGA and AU has become more than forming relationships between peer institutions but also learning from each other.