Senatorial Candidates: School of Public and International Affairs
There is 1 seat open for the School of Public and International Affairs and 2 candidates running.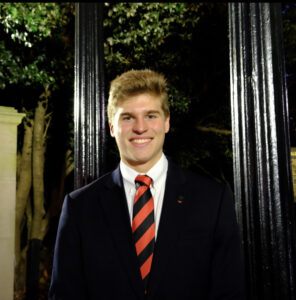 The student body will benefit from my involvement in the Student Government Association because I will strive to complete many initiatives that will increase the student experience and overall well-being. I will work with many organizations to interact with the student body as much as possible so that I am able to listen to any changes that the students want to make. I want to represent the student population to the best of my ability and listen to the student populations opinions and thoughts.
The first initiative I wish to complete during my term in office is establishing crosswalk signs and automated lights for the Black-Diallo-Miller Hall crosswalk on the East Cloverhurst Avenue and the Finley Street intersection because cars have been known to come around that corner at high speeds. It will be in the best interest of student safety to notify drivers if students are crossing before they turn. Another initiative that I wish to complete during my term in office is working with businesses in downtown Athens to carry Narcan Nasal Spray so that in the case of an emergency a Student or anyone who could be experiencing a drug-related issue will be provided with help that could save their life. The last initiative that I wish to complete during my term in office is to work with the University of Georgia Health Center and establish a way to send weekly emails to students about potential mental health assemblies or the easiest ways to get in contact with a psychiatrist or a therapist. By providing this, students will be further educated on ways to improve their mental health and could potentially be more motivated to speak to a therapist about issues they may be having. Overall, by providing this initiative the student body will be more informed and the students will be able to focus more on their health.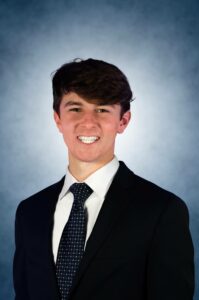 UGA has the potential to be a special place for its students and for the Athens community alike. Through my involvement in the Student Government Association, I will strive to represent the student body in all I do, keeping the interest of the students in mind. In my two years here at UGA, I've had the opportunity to serve in various organizations including Connect in SGA, the Dean William Tate Honors Society, and Georgia Moderates, holding positions of leadership in several. To serve in the Student Government Association would require the incorporation of many of these leadership traits in maintaining an unbiased and open form of representation. I vow to uphold the interests of the entire student body and push for change that would make UGA a more welcoming, inclusive, and resourceful environment for all students.
Creation of a Governmental Connections Office: As students, we should be able to have a direct connection to our lawmakers to lobby for our needs and interests. Regardless of major or campus involvement, all students should be able to have a place to connect with and influence our government leaders. The creation of a Governmental Connections Office would provide students with a more direct path of deliberation with elected officials, helping influence legislation that impacts us at the University of Georgia. Funding of a Campus Printing Initiative: As students, one of the most frustrating things is having to pay for printing. With the Campus Printing Initiative, each student would be provided a designated amount of money onto their UGA ID each semester that could be used at various printing locations on campus for their printing needs. Though this does not solve the entire cost-free printing issue, it provides students with a form of stipend to print certain documents for classes, studying, or club involvements. Creation of a Monthly Newsletter: Oftentimes, students are unaware of what their representatives in the Student Government Association are actually working on. Increasing awareness and providing information to students of what Student Government Association members are doing would be beneficial to connect students with their designated Senator or SGA member. As a body on campus that can bring forth such change, we should have direct communication with all students on campus, letting them know of what exactly is on the agenda and how it will impact them as students.