Senatorial Candidates: Morehead Honors College
There are 2 seats open for Morehead Honors College and 2 candidates running.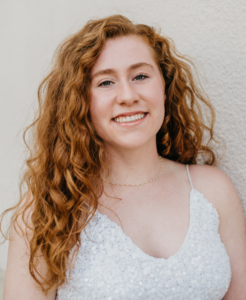 I hope to be an active and valuable member of the Student Government Association (SGA) as a leader that enjoys being around fellow students and learning for the sake of learning. I see going to class as an opportunity to challenge myself and expose myself to countless new viewpoints and ways of thinking. I hope to share this mindset with others, taking part in a group that will build upon this community. Throughout my life, I have learned that I work tirelessly to aid projects that I feel passionate towards. The Morehead Honors College has given me a multitude of opportunities and has created a home for me within a larger school. I am beyond grateful and am excited by the opportunity to contribute to a community that has given me so much; participating as a leader in SGA will allow me to do so. Being in the Honors College my first semester at UGA was the most impactful thing that contributed to my experience thus far. I was paired with mentors that have truly helped me and have granted me support from kind faculty and professors. As a member of student government, I will continue this environment and be able to help other students receive the same kind of support that I did.
As a representative of the Morehead Honors college, I will work to implement change to improve your time here as a dawg: – Host social events to get to know more fellow Dawgs in the Honors College – More chances to mingle with current professionals in the workforce – Events to take study breaks and prioritize mental health (yoga, music, guest speakers, etc.)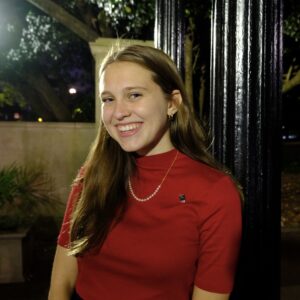 I have enjoyed spending my time so far at UGA representing the freshmen class as a first-year Senator, and I am excited about the potential to serve as a Morehead Honors College Senator in the 36th administration. I am outspoken and I will advocate for legislation with ideas that I want to pass, along with ideas that Honors students pass on to me. I consider myself an outgoing person, which is perfect for someone who is creating a bridge between Honors students and the Student Government Association. I am dependable and detail-oriented, so, I will consistently advocate for Honors students' needs and concerns.
As an Honors college representative, I will push towards adding a detailed section to DegreeWorks where students can track their Honors courses to determine what graduation distinction they may be eligible for. I am determined to lead an initiative to add more trashcans on campus to heavy foot traffic areas such as towards the high-rise dorms on Baxter Street and Lumpkin Street. This will decrease litter every day, especially on gamedays. Along with that, I would love to add a campus map on the trashcans so navigating campus is easier. As someone who is constantly using the to-go boxes in the dining halls, I wish I could also have the option to take drinks on the road. My final initiative would be to have composable to-go cups so you can enjoy a late night meal with a drink of your choice.