Senatorial Candidates: Franklin College of Arts and Sciences
There are 12 seats open for Franklin College of Arts and Sciences and 12 candidates running.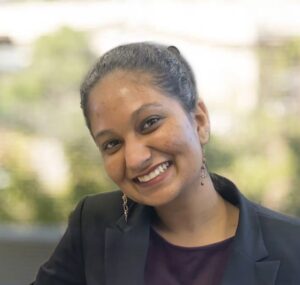 The student body, thought largely represented through the colleges, still requires more support. Unlike majority of the student body, I live on the Health Sciences Campus instead of on campus or off-campus. I also am involved with community council for Brown Hall, International Student Life, and research at the YDI labs. These are unique experiences all throughout which I've recognized the depths of which SGA may be able to provide assistance to the student body. I plan on using these experiences to create initiatives (some of which are mentioned below) to benefit the student body.
-Health Sciences Campus residents considered commuters on the meal plan (Niche is only open until 2:30 pm on weekdays and closed on weekends, so most people end up not using as many meal swipes)

Creating senate seats (possibly a campus seat) reserved for international students as well as one for HSC residents so that their insight might be more direct

Having the bus app indicate when drivers will be taking breaks since the bus only arrives like once every 30 min to and from HSC in the mornings (and everyone gets stuck waiting and being late)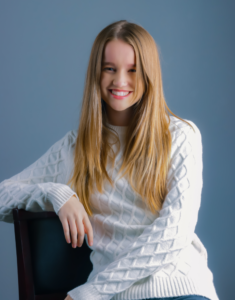 Ailey Gustafson (Empower Senatorial Ticket)
Every student is coming from different places and different experiences. I am passionate about empowering students in their identities and experiences in order to help them succeed. As a deaf student here at UGA, I understand challenges that many disabled students may face- however I recognize that there are many challenges I don't understand. As a senator I want to be able to hear those challenges and hear every students voice. I want to break down any barriers and build an environment in which every student feels empowered to pursue their education. and dreams.
1) I would like to continue to work on my initiative to have professors required to display students cumulative grades on eLC.

I would like to continue to work on my initiative to remodel bathrooms in old, unrenovated North Campus buildings to make them more easily accessible to wheelchair using students.

I would also like to work on legislation to require every dorm on campus to not only come supplied with a trashcan but also to supply a recycling bin. This would encourage students to have more sustainable habits and allow for the university as a whole to reduce waste.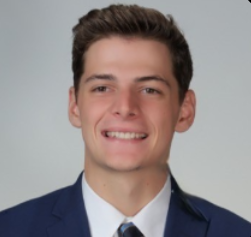 I have spent a year on senate, so I have a much better understanding now of who to reach out to in order to get initiatives completed. Growing these relationships and knowing the processes will allow me to see more initiatives all the way through.
I would like to add more safety measures by the crosswalk on East Cloverhurst between the new freshman dorm and Mell Hall. There is nothing to notify drivers that students are entering the crosswalk and there is not much space for drivers to slow down coming in blind around the curve.

Open up the conversation about extending our Thanksgiving break back to a full week as it was before 2019. This will provide a better break to both professors, students, and faculty before the stressful period of finals which follow the Thanksgiving break. It also makes going home to be with family more feasible for out-of-state students who are currently having to either stay in Athens or pay to be home for just 4 days.

Finally, I want to create a senate seat for the newly created College of Computing. The school was created for the fall semester due to rapid growth of the Computer Science major and has the requirements to receive its own senate seat.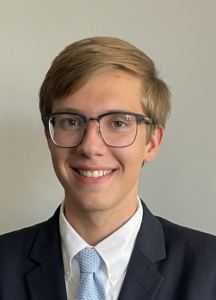 Spencer Sullivan (Ascend)
I am a dedicated student committed to bettering the lives and experiences of all UGA students.
I seek to fix bus schedules, allowing for a more understandable and conclusive route to help all students, especially those of Franklin who are stratified around campus. Additionally, I wish to amend the allocation system for football tickets to allow those graduating early to have equitable distributions while maintaining the system for true seniors. Finally, I wish to restore the quality of dining hall food to before pandemic quality and address worker shortages.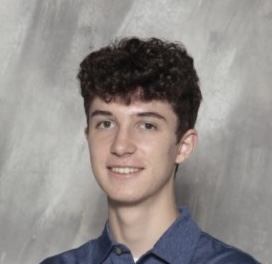 A better voice in what happens on campus.
Communication, Representation, Campus Improvements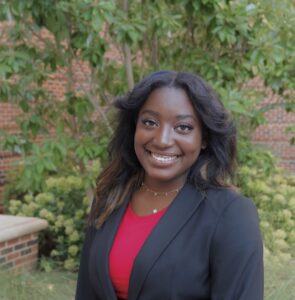 I have many open lines of communication with faculty and staff all over the university, and I am open to hearing ALL students perspectives on making UGA better, especially in concerns of diversity, equity, and inclusion. I am excited for the possibility to continue serving the University of Georgia's students in the Senate.
At least 1 guaranteed excused mental health day for students in ALL classes, more reliable bus options and night, and work with the University's DRC to make receiving accommodations a smoother process for students.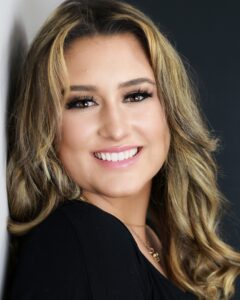 Emily Grace Kinsey (Ascend)
I will serve as a representative for the students in Franklin College to the University leadership, as well as make myself available to hear from individuals throughout our campus.
Increase on-campus parking by expanding upon and establishing more parking decks and lots

Advocate for the expansion of designated free speech zones, with the intent to establish the campus as a whole to be a place where students can use their voices

Implement an online form for students to set up meetings with their college senator, campus life senator, or at-large senator; as well as a place to leave suggestions, comments, and concerns to the Student Government.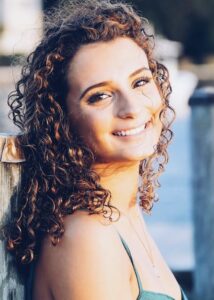 As a Senator for Franklin College this past year I have focused a lot of my initiatives on diversity, equity and inclusion needs for all different types of students, especially those in Franklin. Going into the next election, I want to continue to push different initiatives that will represent the students of Franklin further. Some of the legislation myself and other senators have worked on this past year include pushing for mental health excused absences from class which has involved us meeting with student care and outreach, the DRC, and the health center. I have been able to learn about all the mental health resources UGA has to offer and from my standpoint, many students don't know about them. I want to educate the student body on these resources and help reduce the stigma around mental health in hopes encouraging students to use the resources UGA has available. Further, I have talked to the health center about making the online portal easier to use and to have better access to messaging your health care provider. While being on the DEI committee within the senate I have learned about concerns and issues students face at UGA which as not only been an eye-opening experience but also a very educational one and I want to use what I have learned going forward to continue to make UGA a better place for all students. As a Hispanic woman in STEM, I have a viewpoint that I can share to push for changes to be made within Franklin and at UGA.
1. Science GPA on Degree Works: Currently there is no direct calculation on Athena or Degree Works that calculate students' science GPA which is commonly needed when applying to graduate school and internships. I have already done a survey and 100% of students who answered said this is something that would benefit them.

Outlet access in lectures: I find it really frustrating that in all the lecture classrooms I have been in, there are a limit number of outlets and if you have classes back-to-back it can be hard to find time to charge your devices. I want to try and get extension cords/outlet extenders placed in lectures.

More healthy food option at Tate: In Tate's food court there are a very limit number of healthy food choices, and if you need to stay on campus all day it can be hard to find time to eat so it would be beneficial to have quick, easy and healthy option at Tate.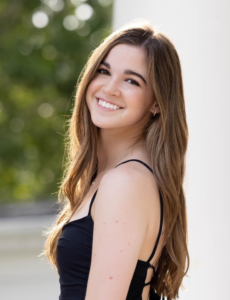 Alexandra Thomas (Empower Senatorial Ticket)
For the past 7 months I have served as a First Year Senator here on campus. I have had the opportunity to become a liaison between the freshman study body and the upper administered faculty and Senate of UGA. I have developed strong leadership and communication skills. I will utilize these skills and represent the needs and voices from my student body under Franklin, Second Years, and the entirety of students at UGA. I have trained and gained experience in the Senatorial process, and will continue to seek change on campus to benefit us all.
The first initiative I would like to continue working on and implementing is removing the bathroom restriction related to Chemistry exams. I would like to amend the syllabus exam restrictions more similarly to other science administered exams. A second initiative would be to see completion of an increase in trash cans and recycling bins around campus. This has been proposed and is currently in action as of present. The third initiative I want to help put into progress with my peers is to have a separated Degree Works section for Morehead Honors graduate requirements meticulously laid out as the UGA degree section is.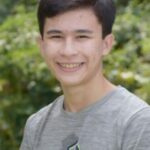 The student body will benefit from my tenacity, passion, and dedication.
Improve registration to allow you to waitlist for multiple sections of the same class.

Develop a long term parking plan.

Improve the course bulletin with up to date information.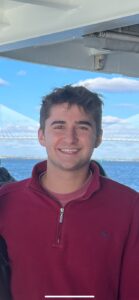 I believe that the student body will benefit from my level-headed decision making and considerate representation of the thoughts and wishes of the student body as a whole.
I wish to created a unifying event for Franklin college students this semester.

I hope to foster a positive environment that promotes learning.

I aim to connect members of Franklin and the other colleges across academic disciplines.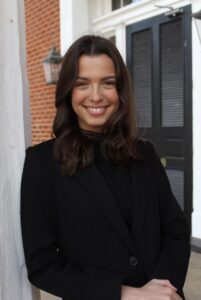 As I begin this campaign process, I would like to emphasize strengths as a candidate for the Student Government Association to the student body. The student body would be able to utilize me as a resource and could know that I care about their well-being both mentally and academically. My passion for DEI efforts would make for greater outreach and inclusion for all members of the student body. Additionally, I am intentional with my work, and will ensure that all efforts are done to benefit the student body as a whole.
I hope to improve STEM alumni relations by encouraging an Employer of the Day program in the Science Learning Center, to promote alternative career paths for those struggling on the pre-professional track. I will strive to increase the resources available for women in the Franklin College of Arts and Sciences and across campus. I will encourage more campus safety initiatives so that students are better equipped to be on campus after hours.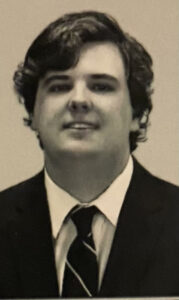 The student body will benefit from my services as I will bring a strong voice to the table while always having a positive and open mind on campus matters. I am ready and willing to go the extra mile for the wants and needs of my fellow students in Franklin and beyond in the realm of campus life. Whether it comes down to parking issues or issues in or outside of the classroom, I am prepared to do whatever it takes for the desires of the student body.
Increased Outdoor Study Space: With seasons changing and a large portion of North Campus being a beautiful outdoor area, many benches fill the space. However, there is only a scarce amount of designated space with tables in line for a student to study in the fresh air.

Adjusted Parking Time Periods: Another mission I hope to accomplish is modifying the parking time increments to fit students who are not parking for an extended amount of time.

Student Resource Alerts: The University has incredible student resources that many students are not aware of. A voluntary system of automatic alerts from the University would allow students to be more aware and possibly more involved when it comes to campus resources and activities such as clubs and societies.