Candidates for the office of President, Vice President, and Treasurer run together on an executive ticket. There are three (3) tickets running for Executive Office in the 2023 Student Body Elections.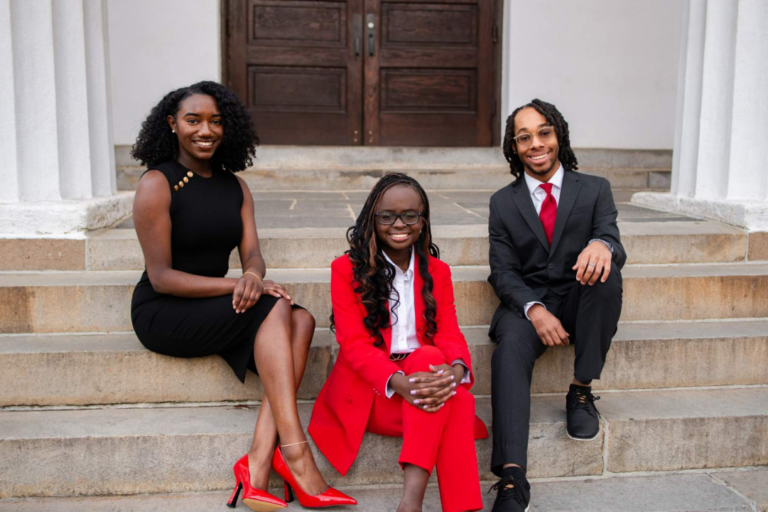 Through the H.O.P.E. (also shown as HOPE- Having Opportunity and Prosperity for Everyone) campaign, we truly want to live out the SGA motto of being the voice of every bulldawg! Through Opportunity and Prosperity, we want individuals from all walks of life to resonate and truly have hope in the cause that SGA is for Everyone and that we will work tirelessly to make sure that this institution lives up to the values of Justice, Wisdom, and Moderation for every. single. dawg! Fatime, Kristian, and Jessica are three student leaders that have devoted their time at UGA to bettering the communities that they are apart of! If elected, these three leaders will bring that same commitment and devotion to SGA to enhance and truly make the experience of all students one that will positive, enriching, and truly remarkable.
Town Halls, Focus Groups, and a committee centered around bridging the gaps between SGA and student organizations,

Mental health days implemented into the semester (once a month) , and

Living Learning Community for LGBTQ+ individuals to be known as the "Spectrum Floor" and a potential Living Learning Community surrounding diversity in Black-Diallo-Miller .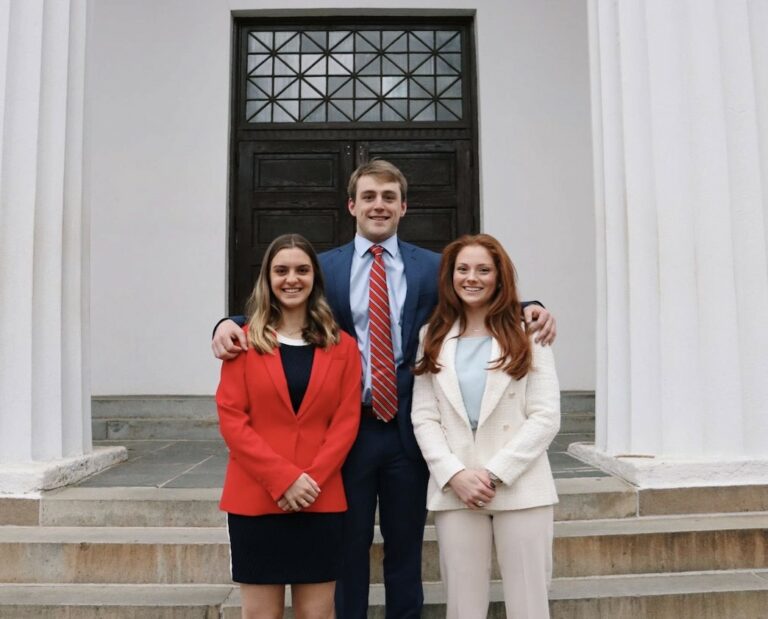 As a ticket, we strive to better the University of Georgia through increased representation and engagement; unifying all that is UGA. We aspire to listen with the intention of understanding and addressing student concerns. Strive seeks to be the direct liaison between the university and student body in order to continuously improve upon this institution, we call home.
As we strive to go beyond the arch, we will work with local restaurants in the Athens community with the intention of having these restaurants partake in the Paw Points Program as a form of payment. As a ticket, we propose modeling this initiative after South Carolina and Vanderbilt's system of student card payment in order to provide dining accommodations after dining halls on campus have closed. With the Paw Points Program, it will encourage students to support the local Athens' Clarke County community and businesses. Partnering with the University Police, we intend on establishing an emergency text system for students. As students' safety is a top priority at the University, a listserv with participating students will alert members of any sort of crimes, hazardous weather, and other life threatening events. We place a heavy emphasis on ensuring that all aspects of student well-being are prioritized. Our ticket strives to combine the offices of the Professional Clothing Closet, Fresh Express, and Bulldawgs Basics into one location on campus. These resources are essential for the physical health and mental health of students within this institution. In addition to combining these resources already available on campus, we are actively seeking to expand well-being services to students of all colleges.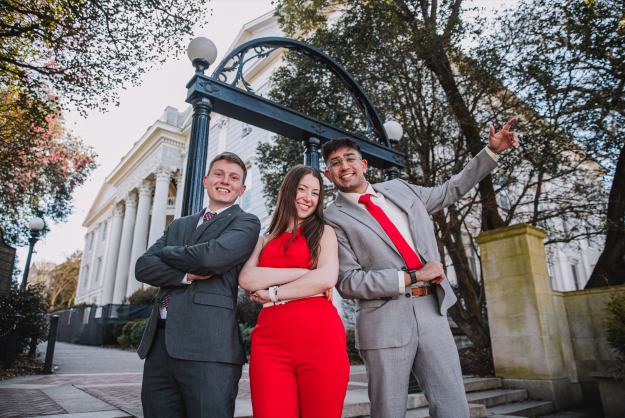 We are on a mission to bring students TOGETHER! Our platform is built on starting new initiatives, sharing student stories, and supporting clubs and organizations. We want to unite all areas of our campus and uplift the people who make the Arch home.
Increase parking ticket forgiveness opportunities (up frequency of SGA's Food for Fines Program to twice a semester) and create an off-campus parking guide so that students are aware of off-campus parking options.

Advocate for introduction of alcohol sales in Sanford Stadium for better regulation.

Introduce Mini-Mester courses which run for 5 weeks and are offered twice per semester, counting for one credit hour and encouraging students to explore interests outside their major, pick up practical life skills, or boost their GPA without a major credit hour investment.