Senatorial Candidates: College of Engineering
There are 2 seats open for the College of Engineering and 3 candidates running.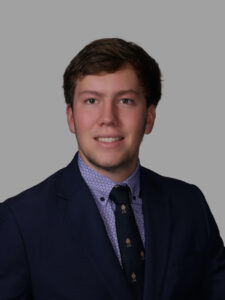 The student body will benefit from my continued involvement in the Student Government Association as a College of Engineering Representative in the following ways. Improved communication: I will continue to be a liaison between the SGA and the College of Engineering, ensuring that the concerns and needs of the students are effectively communicated and addressed; especially in key areas like improved bus routes. I will represent the students in the College of Engineering and advocate for their interests, ensuring that their voices are heard and their needs are met. I will also continue to improve access to resources that ensure students in the College of Engineering have access to the resources and services needed to succeed, including academic support, funding opportunities, and extracurricular activities.
Increased student involvement: I will work to increase student involvement in student government and campus activities by organizing events and initiatives. This will help foster a sense of community among the students and help create a positive campus culture.

Improved mental health support: I will work with the university to implement and expand mental health support resources for students, such as counseling services and support groups. This will help ensure that students have access to the resources they need. 

Improved campus sustainability: I will work to implement and promote initiatives that promote campus sustainability, such as increased recycling, energy-efficient lighting, and the use of renewable energy sources.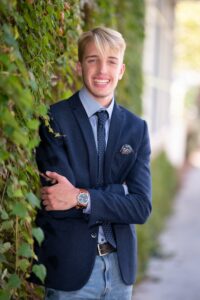 The student body will benefit from my involvement in the Student Government Association because I believe that the University of Georgia is one of the greatest colleges to attend in the nation but there is always room to improve. Being involved in Student Government would allow me to bring about change at the University of Georgia to be able to enhance the experience of students attending the university enabling them to further their education to newer heights. I am committed to making a difference if elected to the Student Government Association and willing to take the time to see to it that things are better than before I found them.
As it stands, there are few resources for female engineering students regarding sanitary products. The lack of access to sanitary products for female students in the Driftmier Engineering Building can interfere with their education as it pulls them from their learning environment. The installation of sanitary product dispensers in women's restrooms, or the sale of such products in Driftmier Market would enhance the learning experience of female engineers at The University of Georgia and help female students to stay in class. The study room space that is available in the Driftmier Engineering Building is less than adequate. Driftmier is home to hundreds of students attending classes to achieve an engineering or stem degree yet there is hardly ever enough space to accommodate this many students. This leads to students having to travel farther distances to find accessible places to study for classes instead of studying in the building associated with their college. There are many rooms locked for one reason or another that go unused for hours at a time when they could be opened for students interested in studying or working. Implementing initiatives that allow for more student access to rooms usually deemed private access could relieve some of these problems with shortages in study space and allow for improvement in the learning environment for engineering students. The addition of a crosswalk right outside of the Driftmier Engineering Building steps to connect the sidewalk on Morton Avenue and Agricultural Drive would allow students a safer commute for those who are walking from their houses or parked cars to Driftmier for classes at all times during the day. Agricultural Drive which eventually turns into D. W. Brooks Drive can be a very busy street so the addition of a crosswalk at this location would give pedestrians the right of way while walking, slowing the speed of traffic, and protecting students that currently already cross the street illegally to enter the front doors of the Driftmier Engineering Building.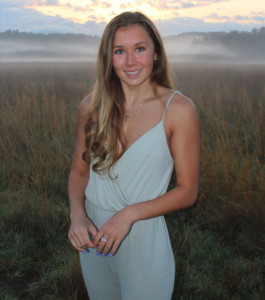 Caroline Cavallaro (Innovate)
My involvement in the Student Government Association will be beneficial to the student body of The University of Georgia because of my love for the University and my desire for growth. I am driven on the grounds of making each student feel as though they are receiving an individualized education and experience. This University is large and I believe that with proper representation of individuals who have a passion for improvement can enhance the overall student experience on and off campus.
As it stands, there are few resources for female engineering students regarding sanitary products. The lack of access to sanitary products for female students in the Driftmier Engineering Building can interfere with their education as it pulls them from their learning environment. The installation of sanitary product dispensers in women's restrooms, or the sale of such products in Driftmier Market would enhance the learning experience of female engineers at The University of Georgia and help female students to stay in class. The study room space that is available in the Driftmier Engineering Building is less than adequate. Driftmier is home to hundreds of students attending classes to achieve an engineering or stem degree yet there is hardly ever enough space to accommodate this many students. This leads to students having to travel farther distances to find accessible places to study for classes instead of studying in the building associated with their college. There are many rooms locked for one reason or another that go unused for hours at a time when they could be opened for students interested in studying or working. Implementing initiatives that allow for more student access to rooms usually deemed private access could relieve some of these problems with shortages in study space and allow for improvement in the learning environment for engineering students. The addition of a crosswalk right outside of the Driftmier Engineering Building steps to connect the sidewalk on Morton Avenue and Agricultural Drive would allow students a safer commute for those who are walking from their houses or parked cars to Driftmier for classes at all times during the day. Agricultural Drive which eventually turns into D. W. Brooks Drive can be a very busy street so the addition of a crosswalk at this location