Senatorial Candidates: Campus Life for Health and Humanities
There is 1 seat open for Campus Life for Health and Humanities and 1 candidate running.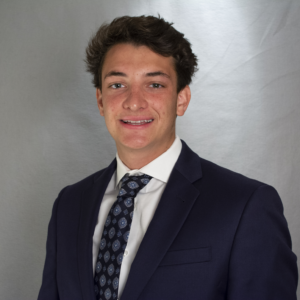 I will bring a passion and drive that is results oriented. These results with be realized through efficient communication with the executive branch to make certain that initiatives move forward. I will strive to build relationships throughout campus, with both students and administration, to ensure that voices are heard so that programs and policies are created to positively impact the health and humanities of our campus.
I want to help instill a culture in the senate that does not limit perspective or creativity by shutting down ideas before they even get to the executives. I believe that if a committee is truly passionate about an initiative and is willing to lobby for it to exec that they should have the right to do that. I want to part of the campus safety committee and create safer crosswalks around campus, specifically the crosswalk towards the front entrance of Joe Frank Harris Dining Commons. That walkway is very unsafe and often rely on individuals to direct traffic between students, buses, and cars. I believe there are several solutions that would make this crosswalk much safer and more efficient. My last initiative would highlight creating more options for students on the weekend pertaining to dining halls and bus schedule. The individuals that work in Tate Student Center, dining halls, and as bus drivers are the backbone of our campus and work hard to ensure the best experience for our students. However, students do not go home on weekends; they are still just as present as they are Monday through Friday. I propose having a 24/7 dining hall on the weekends and creating a bus schedule that accomplishes the same goals as the week-day bus schedule but on a smaller scale. This allows students to get anywhere they need on campus without being inhibited by lack of transportation.