Associate Justice Applications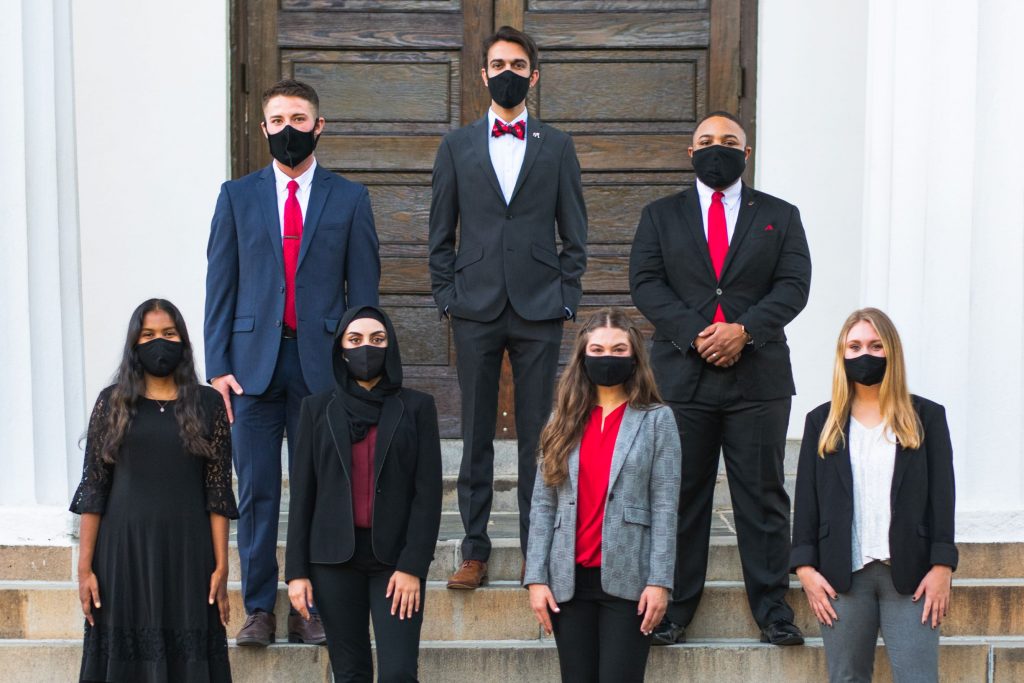 The Supreme Court of the Student Government Association of the University of Georgia is looking for passionate, motivated individuals to serve as an Associate Justice. As an Associate Justice, you will be part of a small group of high performing students in the Student Government Association Judiciary that act as the rule keepers of the Executive and Legislative Branch. While serving on the Supreme Court, Associate Justices may be asked to rule on complex issues pertaining to the Constitution, ensure the Constitutionality of legislation passed by the SGA Senate, hold hearings related to Elections Appeals or Impeachment Proceedings, and act as subject matter experts on the Constitution of the Student Government Administration. If you seek to serve the students of the University of Georgia by ensuring that their Student Government Association is operating fairly and justly, consider applying to be an Associate Justice!
Associate Justices serve two-year terms. The Supreme Court usually meets Tuesday evenings. After applying, applicants will be notified via UGA Email if they have received an interview, which will be conducted via Zoom. Following that interview, the individuals the Chief Justice selects are subject to confirmation by the Senate of the Student Government Administration.
Please contact Chief Justice Emily Prosser at emily.prosser1@uga.edu if you have any questions pertaining to the application. Applications close on March 18 at 11:59pm.